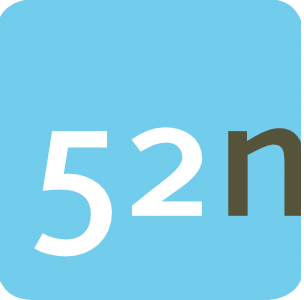 Description
52°North is devoted to spatial information research. As a non-profit company, it supports open science through open data and open source software. 52°North's major interest the development of interoperable spatial research data infrastructures based on cutting-edge geo-information technologies.
Turning data into information is the key to making informed decisions. Through Spatial Information Research, 52°North develops methods, technologies and solutions to support the information generation, and hence the decision process.
The team of Research Software Engineers and Data Scientists knows how to integrate data provided from a range of sources – from in situ to satellite – and they contribute to a variety of application domains. It conducts applied research in the field of spatial data and also supports open science with powerful IT solutions from data harmonization and processing to visualization.
Spatial data plays a key role in supporting environmental monitoring, marine sciences, hydrology, disaster management, smart mobility, risk assessment and mitigation and many other application domains. 52°North's goal is to facilitate the availability and use of spatio-temporal data by innovating the methods and technologies for creating, managing, sharing, analysing and visualizing this data.
52°North pursues three interwoven disciplines.
Research Data Infrastructures: The development of RDIs builds upon our experience in Spatial Data and Spatial Information Infrastructures (SDI/SII). A central component is the provision of Analysis Ready Data (ARD) for subsequent processing and analysis workflows. This is closely linked to Spatial Data Science.

Spatial Data Science: The true value of available data sets can only be leveraged if the data is turned into information. Employing classical analysis methods and modern Machine Learning (ML) approaches, 52°North facilitates this transition.

SDI research: This addresses the technical solutions used to bring the RDI and analysis to life. Researching and developing new SDI architectures and concepts on modern IT systems unlocks the true potential of spatial data.
52°North complements its' research activities by the development of operational solutions in order to create a tangible added value in practice. This combination turns scientific results into relevant innovations. 52°North supports the development of operational solutions by offering professional services, such as training and consulting services, software engineering or data analysis.
Contact
Contact Name: Dr. Markus Konkol
Website: https://52north.org/
Address
Martin-Luther-King-Weg 24
Münster
48155
Germany